Description
Polydress® FarmGuard is a high performance silage film based on 7-layer technology and offers a full package of powerful features. Due to an outstanding oxygen barrier the ingress of oxygen in the feedstock is prevented and the silage quality remains at a high level for a long time. This avoids silage losses, preserves the nutritional value and allows a longer storage of the silage material.
Polydress® FarmGuard stands for peace of mind, because it is characterized by an unrivaled durability and resilience. Furthermore the film offers maximum sustainability like recyclability, less waste during the production process, less forage and no need of an additional underlayer film.

One of the best oxygen barrier films on the market
Excellent dart drop

Covenient handling due to optimal durability and resilience.

Dart drop values ≥ 750g ensures high mechanical properties and optimal handling.

Graphics in comparison with standard silage films from the RKW portfolio.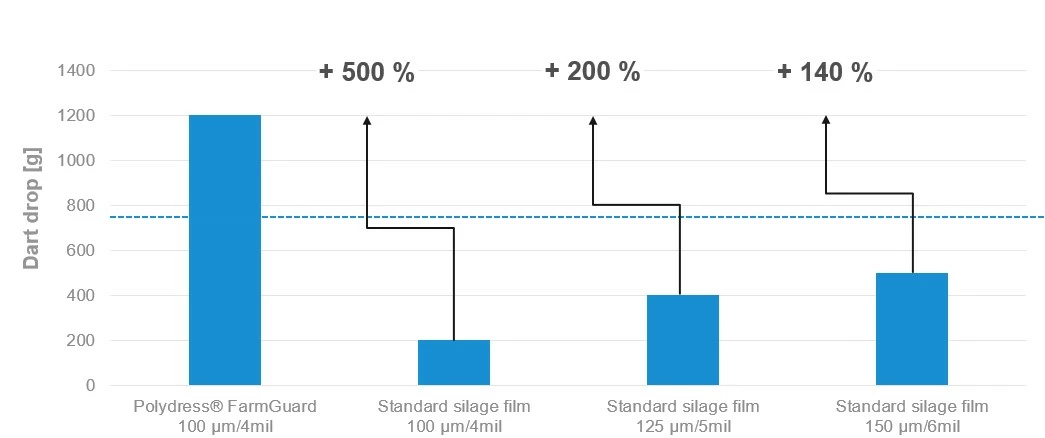 Technical Data
* All products are available in flexible lengths and widths. The exact individual dimensions and information on global UV stability are available on request from our Agri team.

| Features | Polydress® FarmGuard |
| --- | --- |
| Color | white, black |
| Thickness | 100 μm / 4 mil |
| Sustainability | yes |
| Environmentally friendly material | yes |
| Oxygen permeability | |
| Dart Drop | |
Benefits
Flexible widths from 8 m to 16 m / 32 ft up to 50 ft, extra wide films up to 32 m (105 ft) available
Oxygen transmission rate (OTR) < 15 [cm³/m² in 24 h] for maintaining excellent silage quality
Sustainable concept (resource-saving film, lower CO2 footprint, recyclable)
Easy handling (less weight, no vacuum film necessary)
Highest durability (outstanding dart drop, high tensile strength)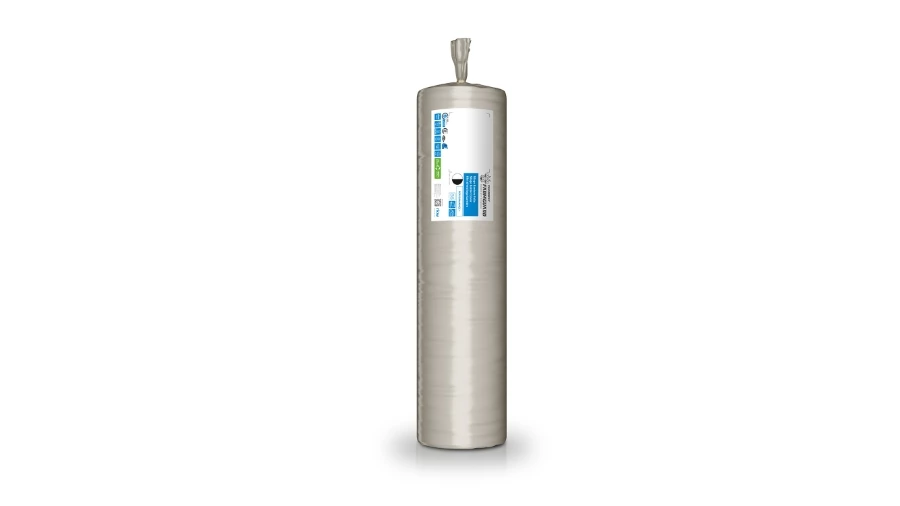 7 layers - Why?
To achieve the best outcome for you from the high-quality raw materials we use. We produce a particularly thin and light film that preserves the fodder quality in the optimum way and is extremely robust and resilient in addition.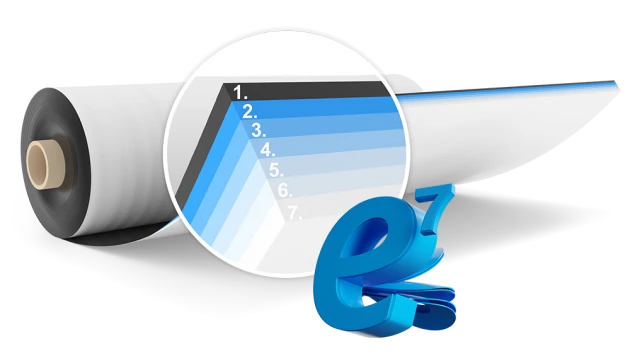 Learn more about the RKW ECORE label for sustainable film solutions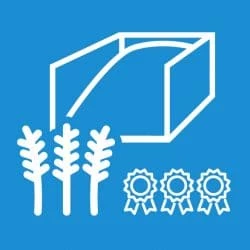 Professional cover for extreme weather and usage conditions, with very high gas tightness to ensure excellent silage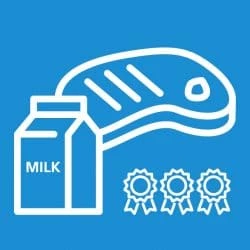 Silage cover to ensure maximum silage quality for premium meat and milk production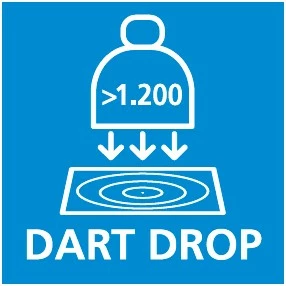 Outstanding dart drop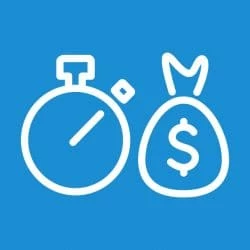 Save time and money: 2in1 film solution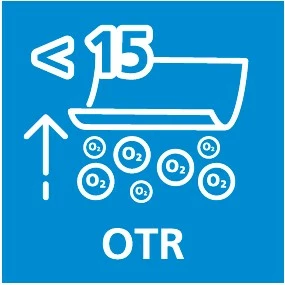 Excellent oxygen barrier to maintain maximum silage quality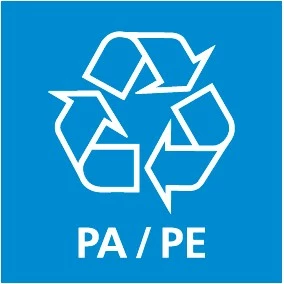 Barrier silage film with PA / PE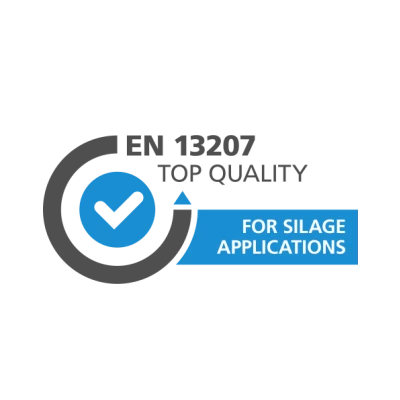 EN 13207