Thanks to the constant transfer of know-how within the RKW Group and close customer contact, many innovative products have been developed in recent years and technologies have been continuously improved.
RKW has received numerous awards for its innovative products:
RKW received the coveted German Brand Award "Excellence in Brand Strategy and Creation" in the category "Brand Communication - 360° Campaign" for the market launch campaign of RKW Horizon MDO PE films "#ExpandYourHorizon". The decisive factor for the development of a fully recyclable film with excellent PE film properties was the knowledge of important market trends, customer needs and product knowledge in terms of sustainability.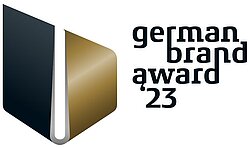 Sustainability Excellence Award
RKW Finland and our flexographic printing plate supplier Marvaco Oy received the prestigious Sustainability Excellence Award in the FTA's 2023 Excellence in Flexography competition in the USA. This award recognizes companies that are committed to sustainability and environmental sustainability and develop innovative solutions to environmental challenges in the flexographic printing industry. Together, RKW Finland and Marvaco have implemented several initiatives to improve environmental and operational efficiency, including switching from special color print to more environmentally friendly EGP printing and developing a printed multipack film that provides a more sustainable packaging solution without compromising on quality and performance.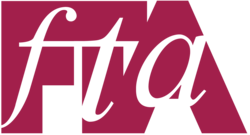 P&G Supplier of Excellence Award 2022
The Supplier of Excellence award is given to Procter & Gamble's (P&G) top suppliers who have demonstrated exceptional performance in the areas of Commercial, Operational, Relationship and Citizenship. P&G works with nearly 50,000 suppliers and recognizes approximately 80 suppliers each year. The coveted award was given to RKW, a global supplier to P&G in the baby care and feminine hygiene categories, in 2022 for outstanding performance in the area of FemCare materials.
---
P&G "External Business Partner of the Year 2022" Award
Every two years, Procter & Gamble recognizes the top-performing suppliers in its five business units. The award winners are selected from more than 50,000 business partners. RKW is a global supplier to P&G in the baby care and feminine hygiene categories and this year received the coveted "Supplier of the Year Award" in the baby care category for the second time. With this award, P&G demonstrates that its long-standing partnership with RKW is important for the company's growth.
RKW Vietnam – Top performer in the industrial sector
RKW Vietnam was awarded this year by the government as a top performer in the industrial sector (top 9 out of 140 companies) and within Ho Chi Minh City (top 36 out of 780 companies) in terms of its management and CSR (Corporate Social Responsibility) activities – especially during, but also after the Covid-19 pandemic.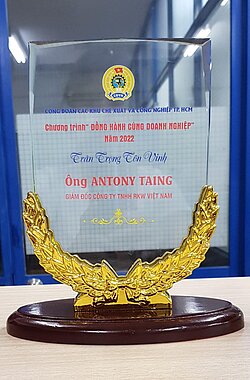 ---
Tarmac Supplier Innovation Challenge
RKW wins the Supplier Innovation Challenge from Tarmac, the UK's leading sustainable building materials, roads and construction products company. Just before the first logdown, Tarmac called on its suppliers to take part in the Challenge to find ideas that could significantly help the company on its journey to Net Zero. A total of 174 Tarmac business partners took part in the competition – the winner was RKW with its 100% recyclable, self-venting RKW ProVent® material packaging, made CO2 neutral through the use of bio-based raw materials.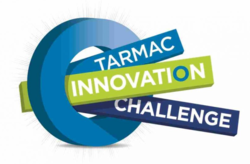 For the first time, the Rémy site in northern France receives SEDEX (Supplier Ethical Data Exchange) certification. This standard enables buyers and suppliers to make far-reaching optimizations in terms of responsible and sustainable business practices in global supply chains. It covers performance in the areas of labor law, environment, business ethics, health and safety.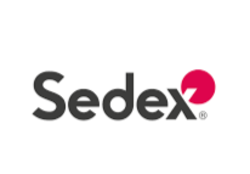 ISCC (International Sustainability and Carbon Certification) supports the shift to a circular economy and bioeconomy. As a holder of the ISCC Plus certificate, the RKW site in Petersaurach is part of the closed ISCC value chain, which can demonstrate complete traceability of all raw materials and processed products. Products certified to the ISCC Plus standard offer companies, brand owners and consumers the assurance that high sustainability standards are being met.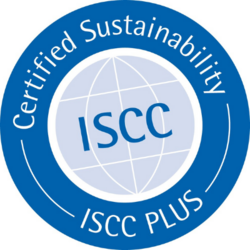 Climate certificate for CO2-neutral electricity for 2021
The use of clean energy is an important part of our commitment to sustainability. The German RKW sites have been awarded the corresponding climate certificate for 2021. The renunciation of the use of electricity from fossil energy sources (coal, crude oil, natural gas) is an important lever with regard to the energy-intensive manufacturing process of plastic films. The conversion of all Western European sites to green electricity last year results in an annual saving of 100,000 tons of CO2. In terms of the electricity consumption of the 18 plants worldwide, this conversion corresponds to a reduction of over 60 percent.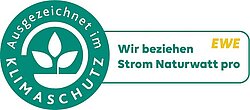 ---
RKW recertified in five management systems
The Gronau site is audited and recertified by Intechnica in accordance with the classic requirements of ISO standards 9001 (QM), 45001 (AM), 50001 (EM) and 14001 (UM). As part of the EMAS certification (Eco-Management and Audit Scheme), Gronau also receives certification of compliance with specific requirements for a European environmental management system.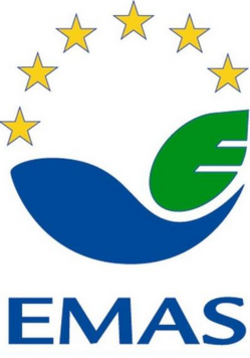 ---
Ontex "Partner of the Year" Award for "Excellence in Sustainability"
Ontex Global honored the exceptional performance of RKW Group in all aspects of sustainability. The "Excellence in Sustainability 2019" award was presented to RKW not only for its timely, accurate and informative reporting, but also in particular for the company's proactive participation and outstanding support in regard to numerous requests and inquiries over the past year.