Grafeno®
A greenhouse film which offers great advantages for strong demands and tough conditions in the horticulture sector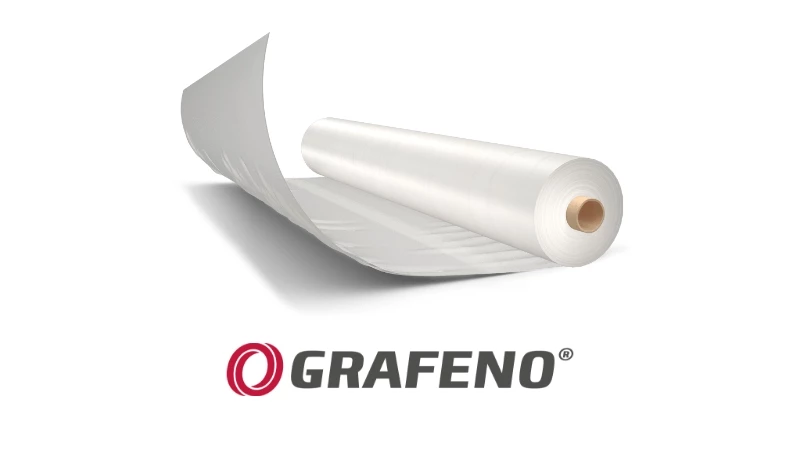 Would you like to receive further information on Grafeno?
Please feel free to contact us!
Description
High-performance films for highest demands: Grafeno® Greenhouse films from RKW are reliable under tough conditions. They protect vegetables from the effects of frost, wind and rain, ensure consistent higher quality and help you to control the harvest time of your crop, potentially even allowing several crops to be harvested in one year.


Benefits
200 μm high-end film with excellent mechanical properties
High pesticide resistance (7000 ppm sulfur + 250 ppm chlorine + 50 ppm iron)
Transparent diffused film for a positive effect on your plants (medium diffusion: 40%)
Film with high thermal efficiency which limits the heat loss
Outstanding mechanical resistance compared to alternative greenhouse films
Good UV opening features and favorable to pollinators
Anti-dust effect for higher light transmission and easier cleaning of the film
Less light reflection
Learn more about the RKW ECORE label for sustainable film solutions