As a leading film manufacturer, RKW assumes responsibility for a habitable environment. Sustainability is therefore a key component of our corporate policy and business mission.
We live sustainability based on a three-fold approach: ecology, economy, and society. These aspects govern our proactive behavior—driven by the commitment of a responsible and successful company. We are convinced that environmental protection, high economic performance, and social accountability are inseparably connected.
What we want to accomplish
Sustainable development means that the needs of today must not be met at the expense of future generations. The RKW Group is committed to this principle as well as to its ecological, economic, and social responsibility. Based on our corporate strategy, we have therefore set strategic sustainability targets that make our commitment transparent and our contribution measurable and that are the cornerstones of our sustainability commitment.
By 2025, we will increase the proportion of recycled, renewable, or biodegradable plastics in our products to 15 percent. This means almost a doubling compared to 2017.
Also by 2025, we will reduce our CO2 emissions in GHG Scope 1 & 2 by 50 percent compared to 2019.
---
Sustainability in Practice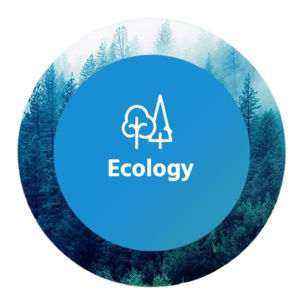 Protecting natural resources
Reducing emissions
Avoiding waste through re-use and increased recyclability
Preventing environmental pollution
Optimizing logistics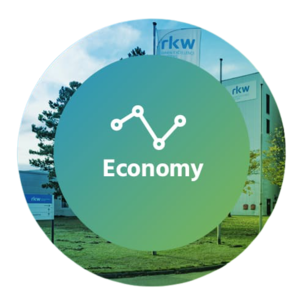 ---
Family owned company
Long-term, successful customer relationships
Quality and reliability as the basis of economic success
Creation and preservation of jobs
Reduction of raw material use, emissions and waste
---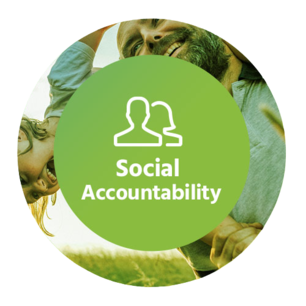 Umfassender Arbeits- und Gesundheitsschutz im Unternehmen
Arbeitssicherheit weit über dem Branchenstandard
Optimierung der Arbeitsbedingungen
Verantwortung für unsere Kunden
Aus- und Weiterbildung der Mitarbeitenden
Exzellente Führung