Trash bags
Star-seal bags-on-roll, Star-seal bags-on-roll with PP string, T-shirt star seal bags-on-roll, T-shirt bags-on-roll, Loose bags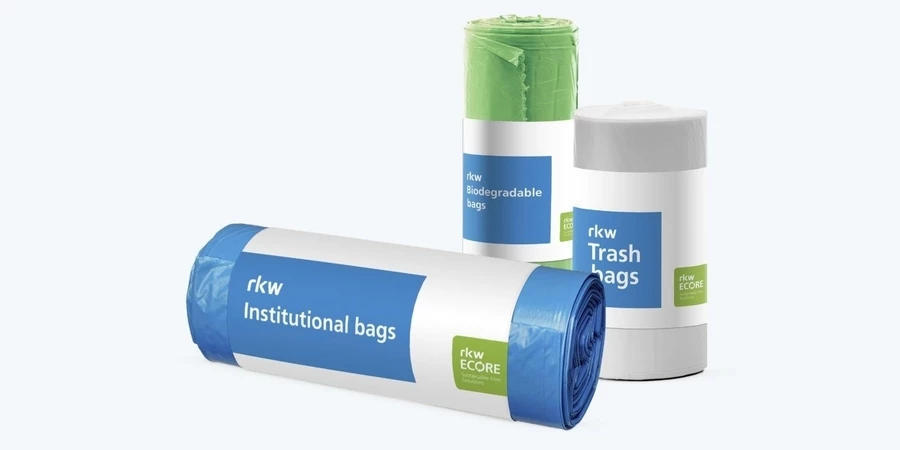 Would you like to receive further information on the trash bags?
Please feel free to contact us!
Description
Trash bags with drawstring, tie handle or twist tie that are suitable for home waste. Available in many volumes, sizes and colors for convenient use. They require no tear-off and prevent odor challenges in an active kitchen.

Benefits
Easy to open, close, carry and throw away with reinforcing strength bands
Strong and durable to help prevent rips, tears and leaks
Reduces the outflow of odors by using a unique blend of aromatic plant oils & odoriferous compounds
Learn more about the RKW ECORE label for sustainable film solutions