Description
Discover the new and fully recyclable multilayer fruit cushion pads from RKW. The innovative structure made of polypropylene keeps fruits/berries up to 48 hours longer fresh.* The pads are 100 % recyclable providing a longer shelf life, less product loss and therefore less waste.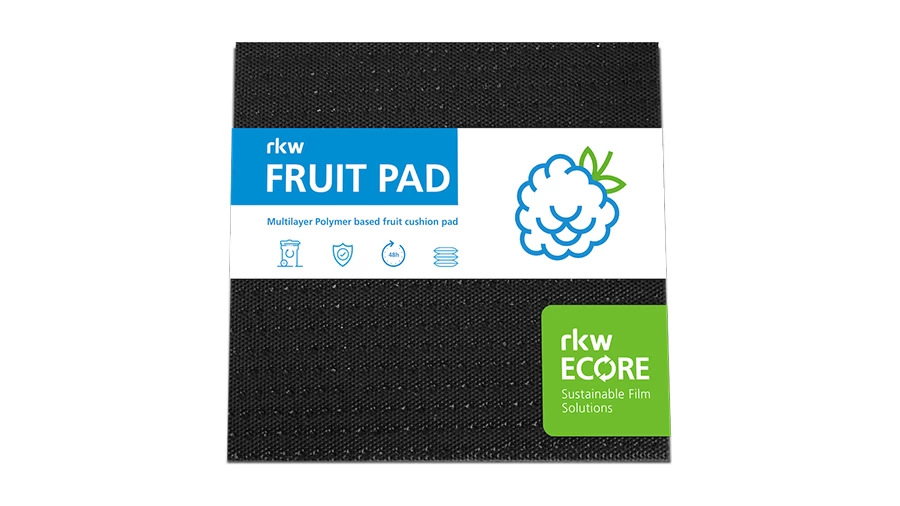 Unbeatable Features
100% recyclable
Up to 48 hours longer shelf life for fruits and berries*
Surfactant coated core for moisture retention
Adhesive free structure
Free of PFAS
Compliant to FDA and EU regulations
Available on rolls in a variety of widths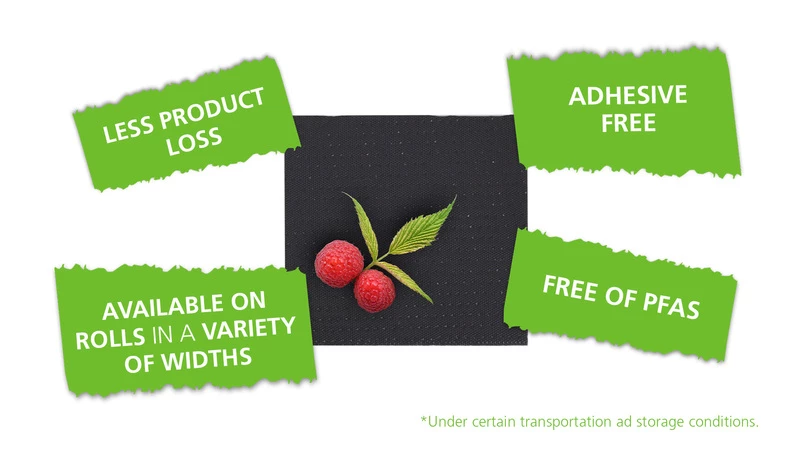 Learn more about RKW Fruit Pad
Areas of Applications
Clam Shell packaging, PET packaging
Fruits: raspberries, blackberries, mulberries, gooseberries, cranberries, strawberries
Fresh herbs: rosemary, mung beans, alfalfa sprouts etc.
* Under certain transportation and storage conditions.
Learn more about the RKW ECORE label for sustainable film solutions