Polydress® SolaWrap
Better results in your greenhouse with our smart greenhouse air bubble film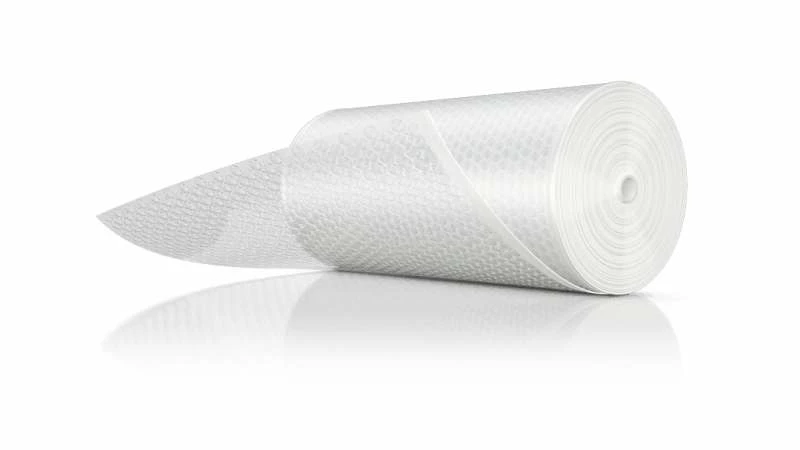 Would you like to receive further information on the Polydress® SolaWrap bubble film?

Please feel free to contact us!
Description
The air bubble greenhouse film Polydress® SolaWrap is a lightweight, tear-resistant material that is easy to cut with a knife or scissors. It simplifies your greenhouse construction and reduces the building time, allowing an installation in record time. Uniform illumination and a favorable microclimate promote plant growth.
Its unique construction prevents any leaks or thermal bridges, so that up to 95% of the heat radiation is retained. This saves you money. At the same time, the air cushion bubbles (1,000 bubbles per sqm) ensure a diffuse interior illumination. The result is an effective prevention of shading and burning from sunlight.

Benefits
30 years of proven innovation
Easy installation
Significant energy savings
Diffuse interior illumination
Long-term UV protection
Extreme durability
Easy recycling (100% PE)
Learn more about the RKW ECORE label for sustainable film solutions