Polydress® SiloClassics 200 µm
Reliable silage cover for moderate weather and usage conditions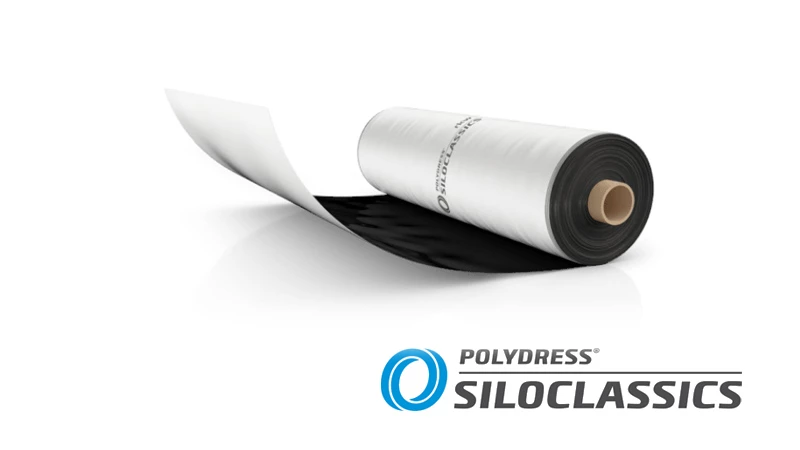 RKW Agri GmbH & Co. KG
Rossbacher Weg 5
64720 Michelstadt | Germany
T +49 (0)6061-77-278
F +49 (0)6061-77-209
RKW Hyplast NV
Sint-Lenaartseweg 26 | Kluis Z1 1340
2320 Hoogstraten | Belgium
T +32 (0)3-340-25-50
F +32 (0)3-314-23-72
Would you like to receive further information on Polydress® SiloClassics?
Please feel free to contact us!
Description
Healthy forage leads to healthy animals. Polydress® SiloClassics is the reliable cover to ensure a good silage quality for the meat and milk production.
With an efficient price-value ratio it's the optimum solution for standard weather and usage conditions. Different widths, lengths and thicknesses offer you flexibility according to your needs. Profit from an efficient solution which meets your requirements.

Technical Data
* All products are available in flexible lengths and widths. The exact individual dimensions and information on global UV stability are available on request from our Agri team.

| Features | Polydress® SiloClassics 200 µm |
| --- | --- |
| Color | black, white / black |
| Thickness | 200 µm |
| Sustainability | yes |
| Environmentally friendly material | yes |
| Made in Germany | |
| Oxygen permeability | |
| Dart Drop | |
Benefits
Proven product quality
Ensures good silage quality
Efficient price
Suitable for standard weather
Recommended for standard usage conditions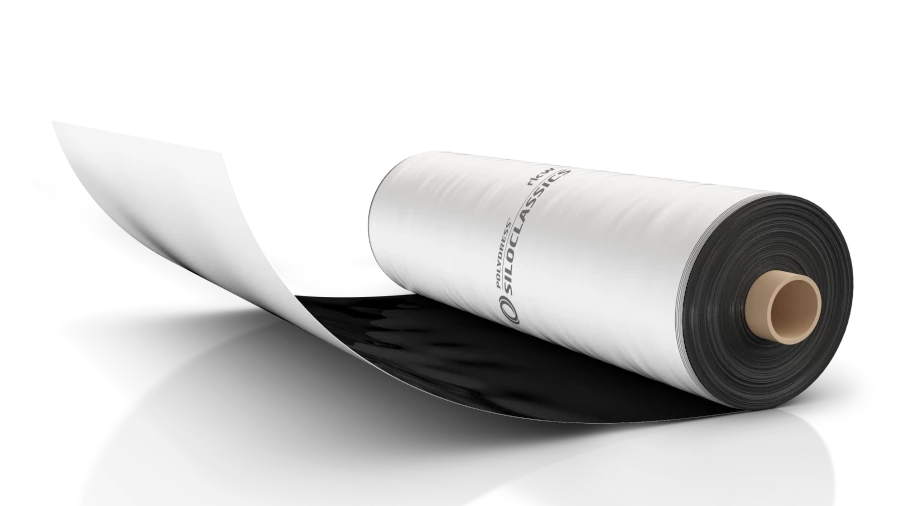 Learn more about the RKW ECORE label for sustainable film solutions

Standard cover for moderate weather and usage conditions


Silage cover to ensure good silage quality for meat and milk production