KOOLLITE® PLUS
Greenhouse film with pearlescent pigments which reflects solar heat – perfect for regions with hot climate conditions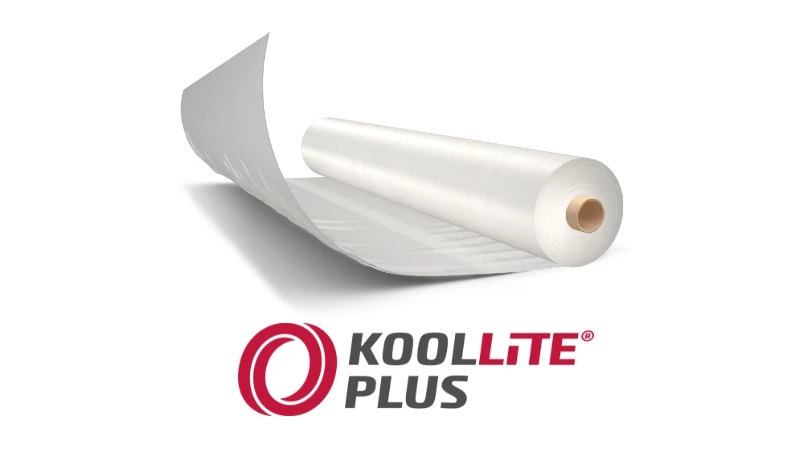 Would you like to receive further information on KOOLLITE PLUS?
Please feel free to contact us!
Description
High-performance films for highest demands: KOOLLITE® PLUS greenhouse films from RKW are reliable under tough conditions. They protect vegetables from the effects of frost, wind and rain, ensure consistent higher quality and help you to control the harvest time of your crop, potentially even allowing several crops to be harvested in one year.


Benefits
Diffused greenhouse film which scatters the light
Selective reflection of solar heat (NIR) near-infrared light
Cooling effect means less stress for the plants
Thermic effect with EVA copolymers limits the drop in temperature of the greenhouse during the night
Incoming light rays are broken on the microscopic pigment particles and diffuse over the entire greenhouse
Plant leaves and any flowers are protected from excess irradiation and burning
High mechanical film strength
UV blocking / UV regular / UV open are available on request
Learn more about the RKW ECORE label for sustainable film solutions