Last month, our RKW site in Petersaurach had a new employee: Our Chief Transformation Officer (CTO) Marco Goetz worked in production for three days.
Day 1: Extrusion
Marco started his first day at work with a comprehensive safety briefing, true to our motto #SafetyFirst. He then began his work in the extrusion of hygiene films. In the afternoon, Marco transitioned to Packaging & Industrial Extrusion, where he worked on the site's new production lines. "I had the opportunity to take part in the starting of the entire process, which was very exciting for me. Not only was I able to help with the important preparatory cleaning work on the equipment, but I was also able to start up the blown film line and the inline recycling line," says Marco about his experience. "I also learned how to properly separate films and adjust the edge trimming. Everyone was really kind and open, and explained everything to me," Marco added.
Day 2: Printing
Two days later, Marco visited the printing line and was able to experience the entire changeover process, from mixing the inks to calibrate the print output. A particular highlight of the day was his participation in the shift debriefing, where he witnessed the exchange of ideas on safety and quality topics, as well as the input of suggestions for improvements by employees.
Day 3: Logistics and maintenance
On his last day on site, he immersed himself in the world of logistics and maintenance. The day started with unloading a silo truck containing raw materials, including the goods inspection. The activities in maintenance were also directly related to raw materials, in particular checking and calibrating the dosing of an extrusion line. Marco Goetz was able to help with the inspection of a winder by disassembling the side panels and replacing the toothed belts. Back in logistics, he had the opportunity to cut a pallet of cores to size and supported the packing and labeling process with packaging and labeling.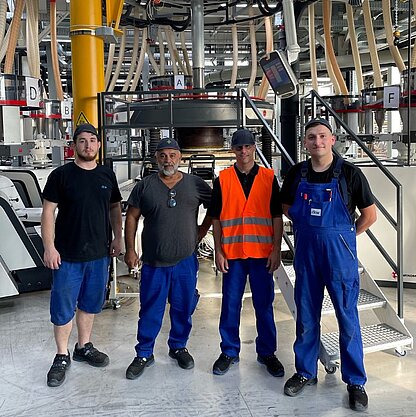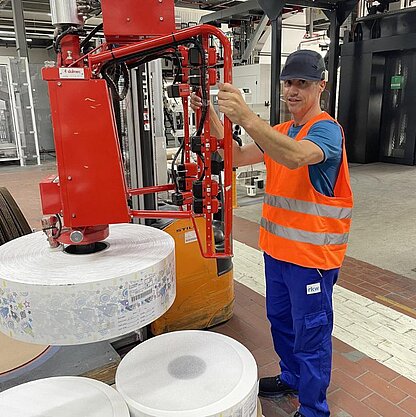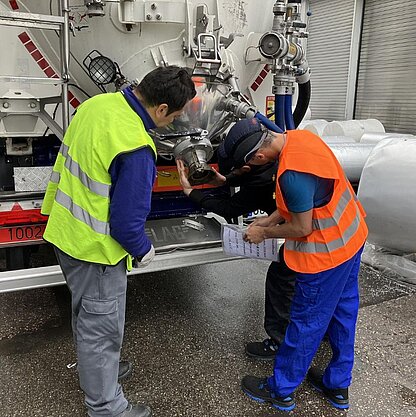 A new understanding and great respect
"I wanted to experience firsthand what the employees in production accomplish day by day to better understand the production processes and to enable me to make more informed decisions," says Marco about his motivation for working in production. "The time in Petersaurach grounded me and helped me a lot because I experienced firsthand what physical work – especially in high summer temperatures – really means and what the employees in production accomplish every day. That commands my utmost respect," he sums up.
Marco leaves RKW Petersaurach with new perspectives, a better understanding of the daily challenges in production and great respect and appreciation for the work of the employees in production.