Discover your career opportunities:
Trainee program at RKW
Are you wondering how to enter the job market and shape your career path after graduation? A trainee program can be a great way to gain initial work experience and prepare you for your future career. As one of the world's leading manufacturers of film solutions, the RKW Group regularly offers trainee programs for university graduates. This gives young talents the opportunity to start their career in a dynamic and globally operating company and to gain extensive practical experience in different departments.
In this blog post, we talk to Alisa (Specialist Talent Management) about the trainee program at RKW, the benefits it offers and the requirements for participation.
Hi Alisa! In which areas can I join the RKW Group as a trainee?
We are looking for trainees in various areas such as Purchasing, Operations, Finance, HR, IT, Commercial, but also Executive trainees. You can easily find out which trainee positions are currently available by using the Job Finder.
What is the overall process of the trainee program?
The trainee program lasts between 18 and 24 months and includes a rotation through various sub-departments of the respective functional area. As a trainee, you will change stations every 3 to 6 months to gain a comprehensive insight. As part of the program, you will also take on responsibility by managing your own projects. In addition, you will complete at least one station at one of our production sites abroad to gain international work experience.
What are the advantages of the trainee program at RKW?
As a trainee, you will have the opportunity to get a taste of various departments and functions and thus find out which professional field suits your interests and skills best. Plus, the responsibility you take on will help you improve your leadership and problem-solving skills. The stay abroad offers you valuable intercultural experience and the opportunity to get to know international business processes. In addition, RKW offers good career opportunities and a diverse working environment characterized by open and cooperative interaction.
What experience should I bring with me for the trainee program?
Ideally, you have experience from internships or working student activities in the respective area. In addition, it would be beneficial if you have already gained experience abroad as part of your studies or an internship abroad. In terms of your personality, you should definitely be open-minded and communicative, and enjoy working in a proactive and structured manner. As we are an international company and you may also complete a station at one of our locations abroad, very good English skills are also required.
How can I apply for the trainee program?
You can apply directly on our careers site by submitting your resume. We then review the applications and conduct subsequent interviews with potential candidates. We are primarily looking for applicants who are enthusiastic about our industry and our company and have the motivation and potential to be successful with us.
And this is what our (former) trainees have to say: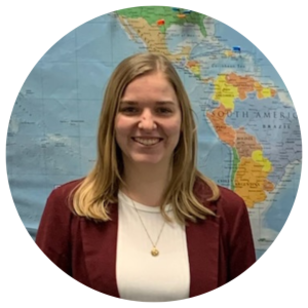 "At RKW, you have the best of both worlds: a dynamic, medium-sized company and a high level of internationality with the opportunity to go abroad as well. That's something I found very exciting from the very beginning. In addition, RKW is one of very few companies in the region that offer (HR) trainee programs."
– Christin, Trainee HR –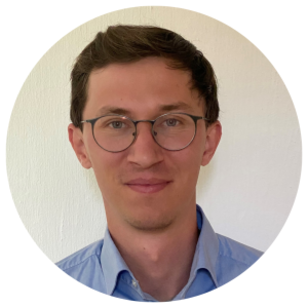 "After my trainee program in Finance & Controlling, I had several options to start in one of the traditional finance departments. During my trainee phase, I developed a strong interest in analyzing figures and collaborating with different departments. I then decided to take on an interface function between IT and Controlling and have since been responsible for Business Intelligence at RKW."
– Matthias, ehemaliger Trainee Finance & Controlling –